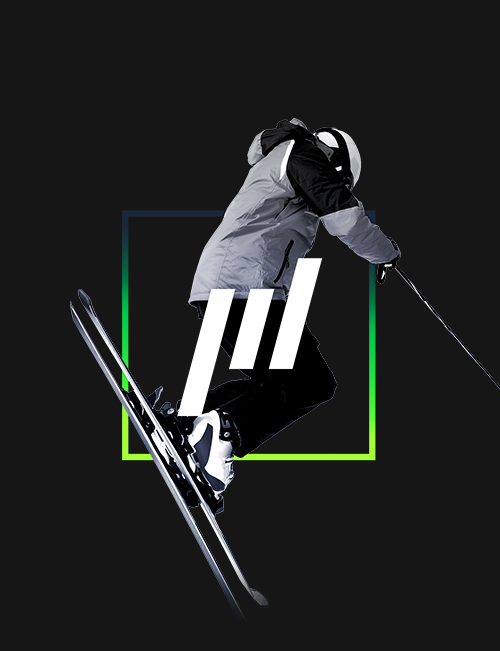 The 2019 Fusion Sport Human Performance Summits will this year be held in Park City, USA hosted by the U.S. Ski & Snowboard Association and in Brisbane, Australia. Each summit will feature two full days of presentations and panel discussions from experts across elite sports, tactical precision-performance and human performance optimization.
Scroll down for more detailed information on our high performance speakers that have been announced so far.

October 3-5, 2019
Blair Education Center (Intermountain Park City Hospital) / US Ski & Snowboard Center of Excellence
900 Round Valley Drive
Park City, UT 84060
United States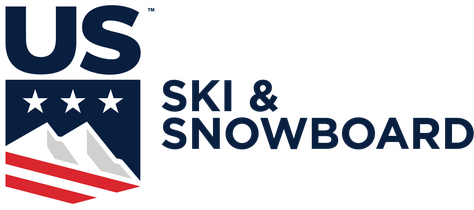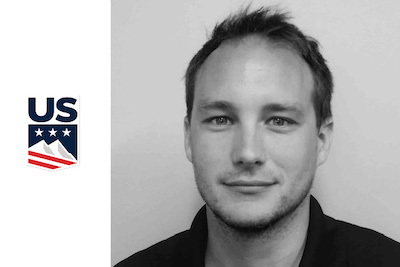 Troy Taylor, MS
High Performance Director | US Ski & Snowboard Association
Troy Taylor leads the world-class US Ski & Snowboard High Performance team, most recently supporting their athletes in winning 15 medals (7 Golds) at the 2018 PyeongChang Olympic Winter Games. In this role Troy provides strategic and operational leadership to the sport science, sport medicine and sport education teams and works with a host of high tech companies to ensure US Ski & Snowboard athletes have access to the resources necessary to compete at their best.
Over the past 15+ years Troy has been fortunate enough work with many Olympic and Paralympic teams and medalists, including working in three countries (UK, Canada and USA). Before re-joining US Ski & Snowboard in 2015, Troy was the Director of Sport Science & Medicine at the Canadian Sport Institute Ontario (CSIO) where he led growing the performance services team from ~10 staff members to over 40 staff members in 5years, launched their sport medicine department and worked closely with collogues to expand services into multiple sites including the Toronto Pan Am Sport Center and Milton Velodrome.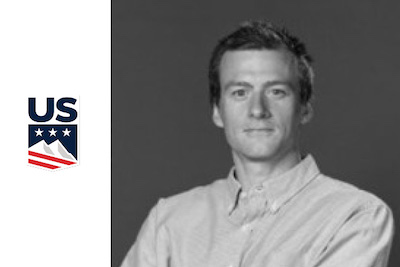 Gus Keading, MBA
Performance Data Manager | US Ski & Snowboard Association
Gus Kaeding builds systems and methodology to collect and analyze athletic data across the seven U.S. Ski & Snowboard sports.  Previously, Gus completed a fellowship at the U.S. Olympic Committee where he did data analysis and helped quantify the selection process of U.S. Ski & Snowboard athletes. He has also coached many of the country's top cross-country ski athletes and has twice been named USSA Coach of the Year.
Gus grew up in Vermont and attended Stratton Mountain School before studying mathematics at Northern Michigan University. After skiing professionally for two years and beginning his coaching career, Gus returned to school and received his MBA from Boston University with dual concentrations in finance and strategy.
Dr. David T. Martin, PhD
High Performance Sport Consultant | Australian Insitute of Sport
Former Director of Performance Research & Development | Philadelphia 76ers (2015 – 2019)
Dr. David T. Martin has 21 years of experience working with Olympic and Professional Athletes and is widely recognized as an innovator and leader in high performance sport. He is also an accomplished applied sport scientist with more than 110 peer reviewed publications investigating topics such as talent identification, demands of competition, fatigue management, competition analysis, altitude training and thermoregulation.
In previous roles at the Australian Institute of Sport Dr. Martin led various sport science units and talent identification projects, and was Director of Performance for the AIS Combat Center. Over five summer Olympic Games Dr. Martin was in charge of cycling sport science where teams won eight Gold, eight Silver and 12 Bronze medals. Dr. Martin most recently worked in the NBA where he served as the Director for Performance Research and Development for the Philadelphia 76ers (2015-2019).
Dr. Dan Turner, PhD
Human Performance, Health & Wellbeing Coach
Scientist & Program Manager | Red Bull High Performance
Dr. Dan Turner is a British Performance Coach, Consultant and Scientist. During his PhD, Dan pioneered new concepts and practical strategies to improve health and wellbeing in those with metabolic disorders. He has worked with Olympic Medalists and World Class athletes in a variety of endurance and action sports, adopting both coaching and sports science roles.
Dan currently works with the High Performance team at Red Bull North America Headquarters, where his role involves the exploration of human potential. Dan's day to day is spent working closely with athletes and subject matter experts, as well as consulting on several programs which have the collective goal to design the future of nutrition, neurocognitive science, health and wellbeing and psychophysiology (the connection between mind, body and behavior) in human performance.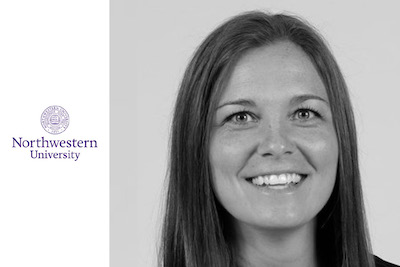 Jennifer Tymkew, MS, ATC



Associate Director of Athletic Training Services | Northwestern University
Jen Tymkew has been a member of the Northwestern University Sports Medicine Department since 2009. She is responsible for managing the health care of men's basketball. Jen is also responsible for the development and implementation of Smartabase (medical documentation system), management of OTC and prescription medications, coordinator of the sports medicine research review board and scholarly activity, and co-supervision of athletic training staff members.
Jen is interested in evidence-based research projects and variables influencing overuse injuries and holds certifications in FMS, Myofascial Decompression, and Blood Flow Restriction.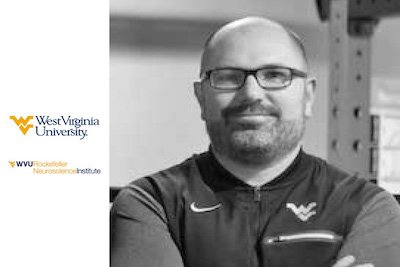 Dr. Josh Hagen, MS, PhD
Director Human Performance Innovation Center | Rockefeller Insitute, West Virginia University
Josh Hagen has a diverse background in engineering, data analytics and human performance augmentation. Josh executed his graduate research in bioelectronics with the Air Force Research Labs, and shortly after joined the 711th Human Performance Wing where he began his current research thrust in Human Performance Monitoring and Augmentation. At the 711th, Josh started and led the STRONG Team and focused on measuring physiology utilizing wearable sensors and blood biomarkers, developed novel analytics for correlating and modeling the data, and beginning to understand how to take that data to optimize performance in elite military and athletics populations.
In 2018, Josh became the Director of the Human Performance Innovation Center at the Rockefeller Neurosciences Institute at West Virginia University where he leads a multidisciplinary team focused on optimizing the performance of military, athletics, and clinical patient populations.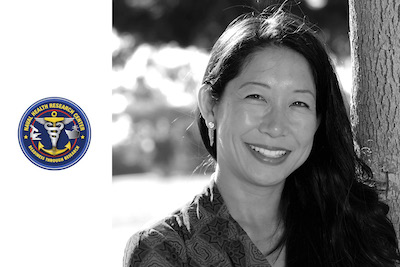 Pinata H. Sessoms, PhD
Director of the Physical and Cognitive Operational Research Environment (PhyCORE) Laboratory
Research Biomedical Engineer
Warfighter Performance Despartment, Operational Readiness Directorate | Naval Health Research Center
Dr. Pinata Sessoms has extensive research experience in the areas of biomedical engineering and biomechanics authoring more than 15 peer-reviewed journal publications and more than 50 conference abstracts and presentations. She earned her Ph.D. in biomedical engineering from Northwestern in 2008 researching how improvements in gait could be made through prosthetic improvements.
During this time she helped in the installation of the Computer Assisted Rehabilitation Environment (CAREN) at NHRC, a large scale immersive virtual environment to help treat DoD patients with lower limb amputation wanting to return to high performance activities. Dr. Sessoms since expanded utilization of the CAREN as a tool for performance and assessment of the healthy Warfighter for injury prevention and performance testing. The PhyCORE team received the NTSA Modeling and Simulation Cross-functional Platform Award for this work in 2015.
As PhyCORE Lab Director she manages over $15M in research funding and acts as DHA's JPC-8 Intramural working group chair for Musculoskeletal Injury (MSKI) Prevention. She has an extensive overview of the DoD researchers in this area at NHRC and with those working at AFRL, USARIEM, NSRDEC, ARL, USAARL, USUHS, and other performers working on operational bases. Her goal is to improve efficiencies and collaborations amongst clinicians and research groups within the DoD, and improve injury prevention capabilities and rehabilitation within the DoD.
Dr. Markus Deutsch, PhD
CEO and Co-Founder | Fusion Sport
Markus completed his PhD at the University of Otago in the Physiology of Rugby, during which time he also lectured in Advanced Athletic Strength and Conditioning and was a consultant Sport Scientist to the New Zealand All Blacks, Otago Highlanders and other elite athletes.
His passion for using technology to monitor athletes and improve performance through highly specific fitness testing and training methods led Markus to return to Australia and start-up Fusion Sport in January 2003. His deep understanding of sports performance assessment, training and athlete monitoring allows him to guide the evolution of the Smartspeed products, Smartabase solutions and technical integration.
In his role as global CEO, Markus oversees the entire operations of the company.   He performs a wide range of functions including product development, marketing strategy, corporate relations and he maintains an active role in the market working with a range of clients and technology partners.  As country manager for the US, Markus is involved in the development of the US market growing awareness, building relationships across the sporting sector and assisting with the implementation of Fusion Sports' products.
Dr. Sue Robson, PhD
Smartabase Product Manager | Fusion Sport
Sue joined Fusion in 2014 after 4 years as head of Physiology at the Scottish Institute of Sport, where she was the primary driver and architect of The Institute's National Data Management System (built using SMARTABASE). Prior to the SIS Sue was the Director of Sport Science for the US Ski Team, where she had also designed and implemented a number of systems for athlete data management. Sue's particular interests are Neurophysiology and Female Athlete Physiology but brings with her a tremendous amount of experience in all areas of Sport Science.
Tom Crameri

 
Senior Sport Scientist | Fusion Sport
Tom completed his Bachelor of Exercise and Sport's Science during which he focused on Strength and Conditioning and Coaching Science. After University, he began work as a Strength and Conditioning coach working with a number of elite athletes and teams in different sports. Tom joined the Fusion Sport team in January 2014 and is directly responsible for 25+ clients worldwide.
Dr. Marcus Colby, PhD
Senior Sport Scientist | Fusion Sport
As well as being a Sport Scientist at Fusion Sport Marcus is also a recent PhD graduate from the University of Western Australia and has a passion for injury prevention and 'prediction' in elite sport. At Fusion Sport Marcus is responsible for configuring Smartabase for in-depth analytics across organizational data including Medical, GPS, Strength and Conditioning, Performance data and much more.
October 24-25
The Gabba Brisbane Cricket Ground
Brisbane, Queensland AUS